Between our inner and the outer worlds is one of the things that distinguishes me from other therapists, as do my unique educational and life experiences. It is this quest for healing and wholeness that has inspired me over the last twenty years.
Unique and Effective Approach to Psychotherapy
At my work at San Jose Psychotherapy, my therapeutic methods are unique in that I combine an unusual array of credentials, including a Ph.D. in Psychology and a Doctorate in Naturopathy to facilitate lasting change in a deep level of consciousness. In order to accelerate the healing process, I utilize my various trainings, including Hypnotherapy, EMDR, Clinical Nutrition, Clinical Herbalism, and as a Registered Addiction Specialist.
It's my mission at San Jose Psychotherapy to find innovative ways to inspire others on this lifelong journey to reconcile their past, to forgive themselves for their flaws and shortcomings, and to make peace with their humanity. Integration, congruence, responsibility and integrity are the values that I believe in and that each of us can reclaim as part of this process.
How San Jose Psychotherapy Works
Much of my work at San Jose Psychotherapy is based on my book, Healing and Wholeness: Complementary and Alternative Therapies for Mental Health, which contains thousands of studies on the scientifically-proven efficacy of using such therapies in the treatment of the most common mental health challenges.
I would love to share with you all I have learned through my writing and research about natural ways to improve emotional health.
At San Jose Psychotherapy, I focus on the proven value of leaning into change and the benefits of progress, not perfection. When we work together, you can expect to achieve the following:
Uncover what keeps you stuck in the repetitive patterns of the past and find the wisdom from your wounds.
Break through the beliefs, stories, and mistruths of the ego-driven life and recover your right to live a soul-centered life.
Find compassion and kindness for your conflicted or repressed urges and realize your highest potential.
Reconnect with your soul's purpose and experience self-love, self-respect and confidence to love and be loved.
Moving Beyond Our Limitations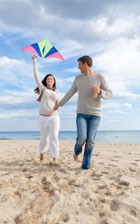 Within each of us, there is the strength that provides us with all the answers that we need to heal our deepest wounds, to transcend our limitations, to overcome our obstacles or challenges, and to see where our soul is longing to go.
I know that taking the first step is often the hardest. Please contact me when you're ready, as I encourage any questions you may have. If you would like more information, please call my office San Jose Psychotherapy for an appointment at 408-264-3082.
Warmly,
Dr. Randi Fredricks
San Jose Psychotherapy